LE MONDE GARDEN
ITALY
The outdoor space, part of the award-wining Le Monde winery, is an architectural promenade offering the visitor an experiential journey of the surrounding Italian vineyards in combination with modern architectural interventions. Le Monde winery nestles between the sea and the hills of North East Italy, an area steeped in traditional wine culture. The site houses both the winery and visitors centre, along with a guesthouse.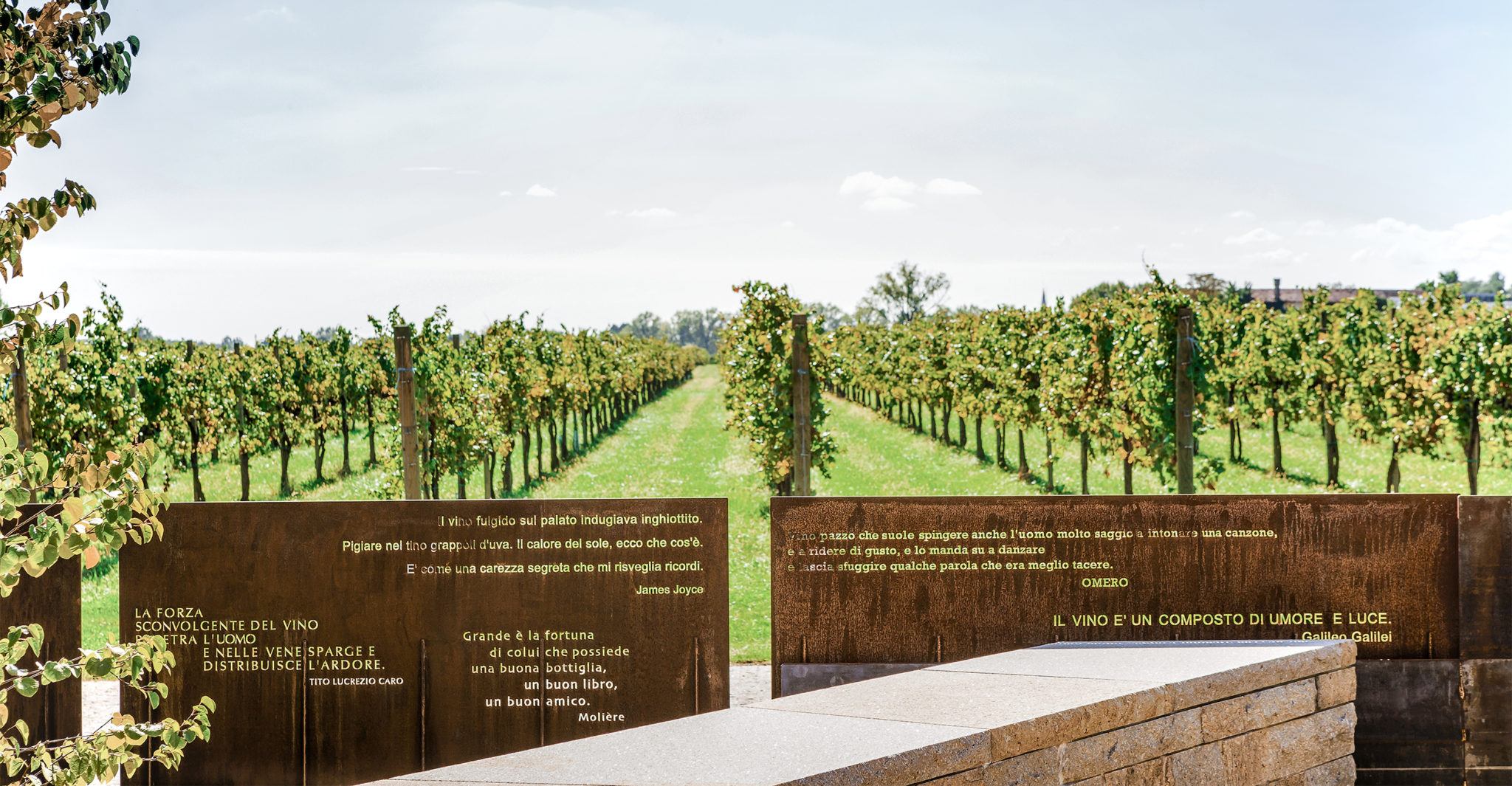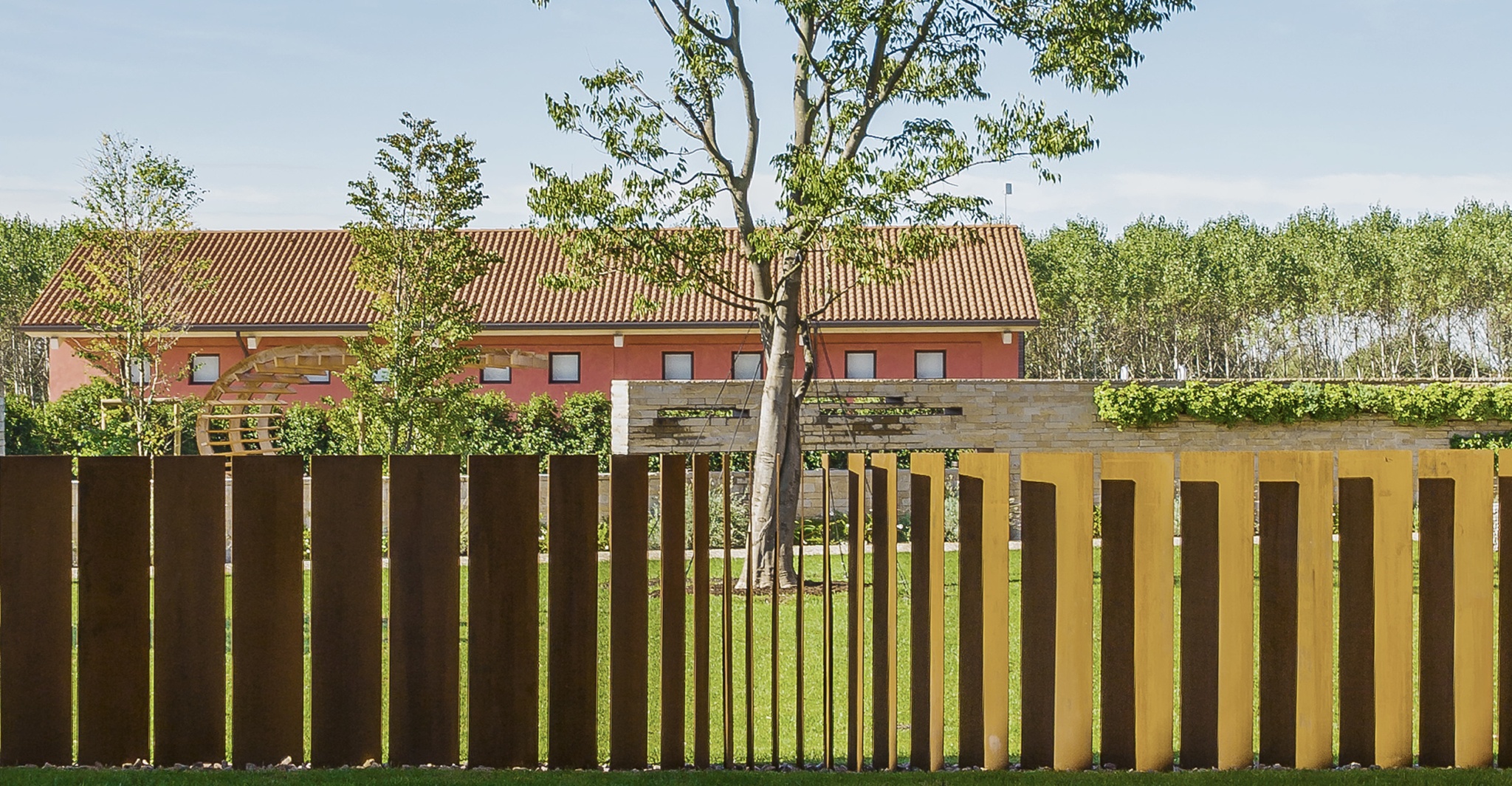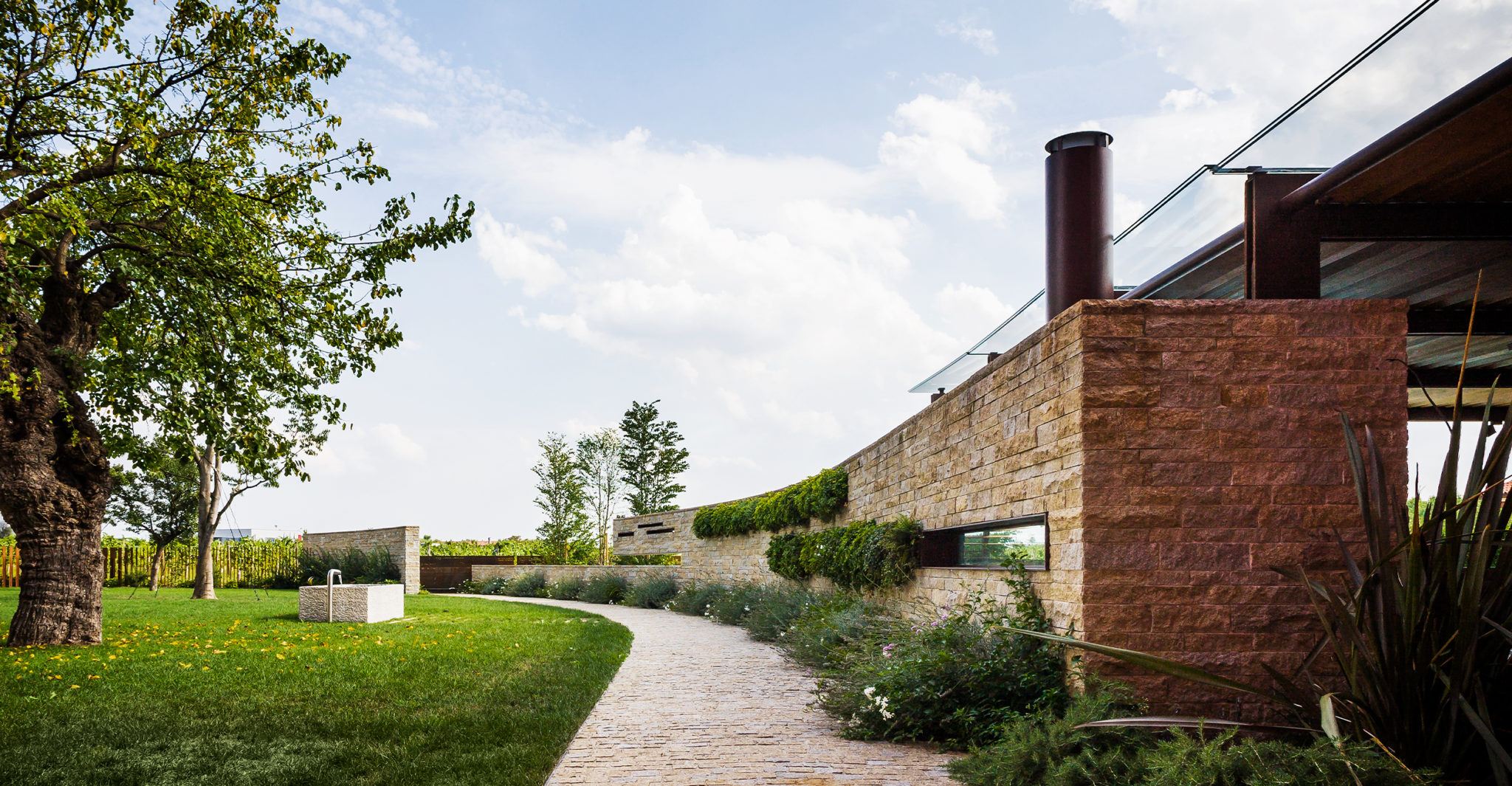 The journey starts with the surrounding fence constructed of flat Corten steel pieces arranged vertically. Their width and rotation change, playing with the visual permeability of the garden. Some of the Corten pieces carry inscribed old and new musings on wine, adding a poetic touch to the whole experience. From the entrance, a pathway snakes up towards the main building. A stone wall stretches along the path, with changing heights and occasional slots that allow glimpses of a private swimming pool and an outdoor BBQ area. Teak timber flooring follows on from the stone steps down the length of the private garden, culminating in a seating area. At the far end of the garden the timber surface folds back on itself, raising up on curved steel beams, becoming a shade for a sunken lounge area.
Photography by Studio Auber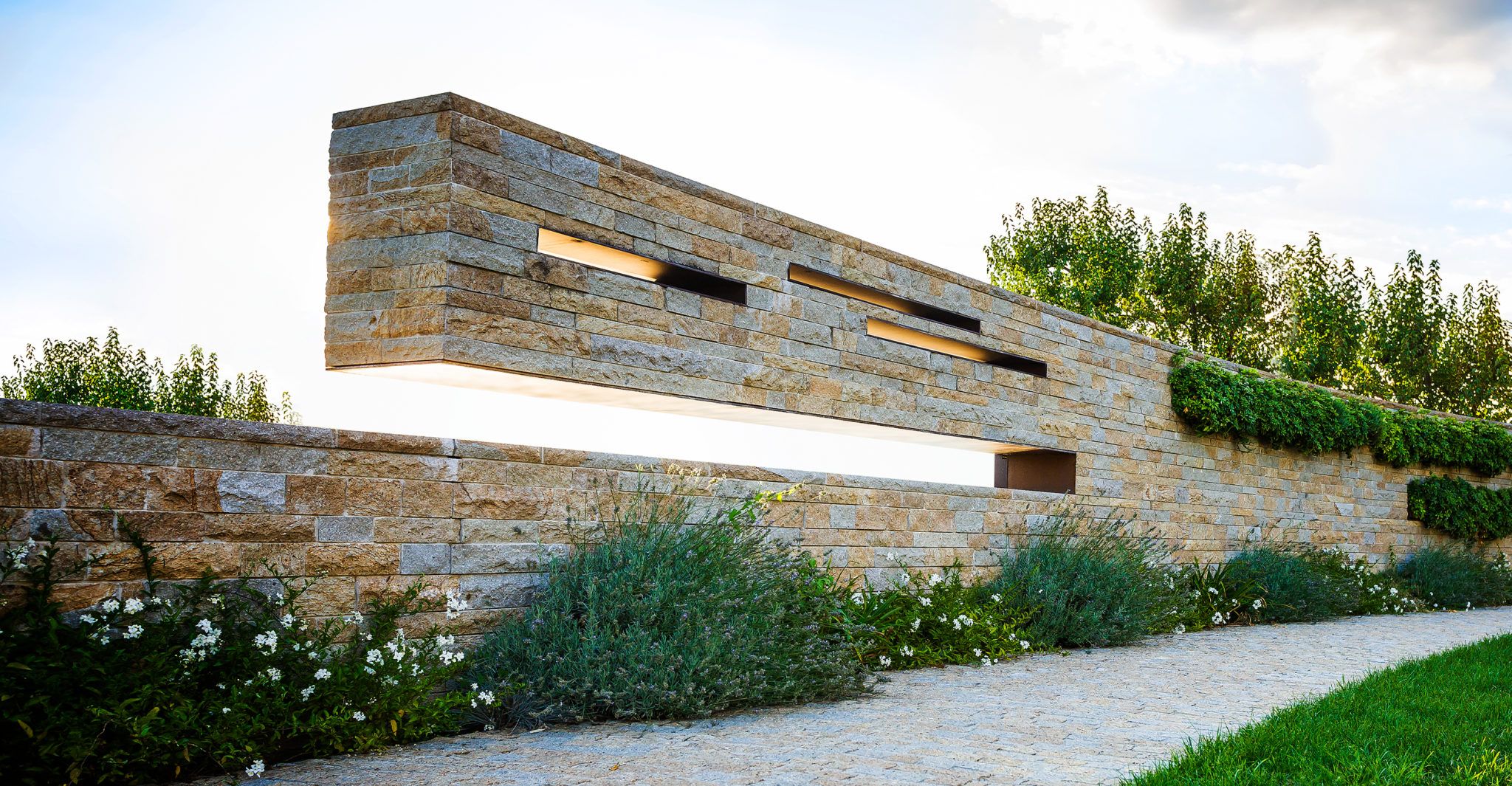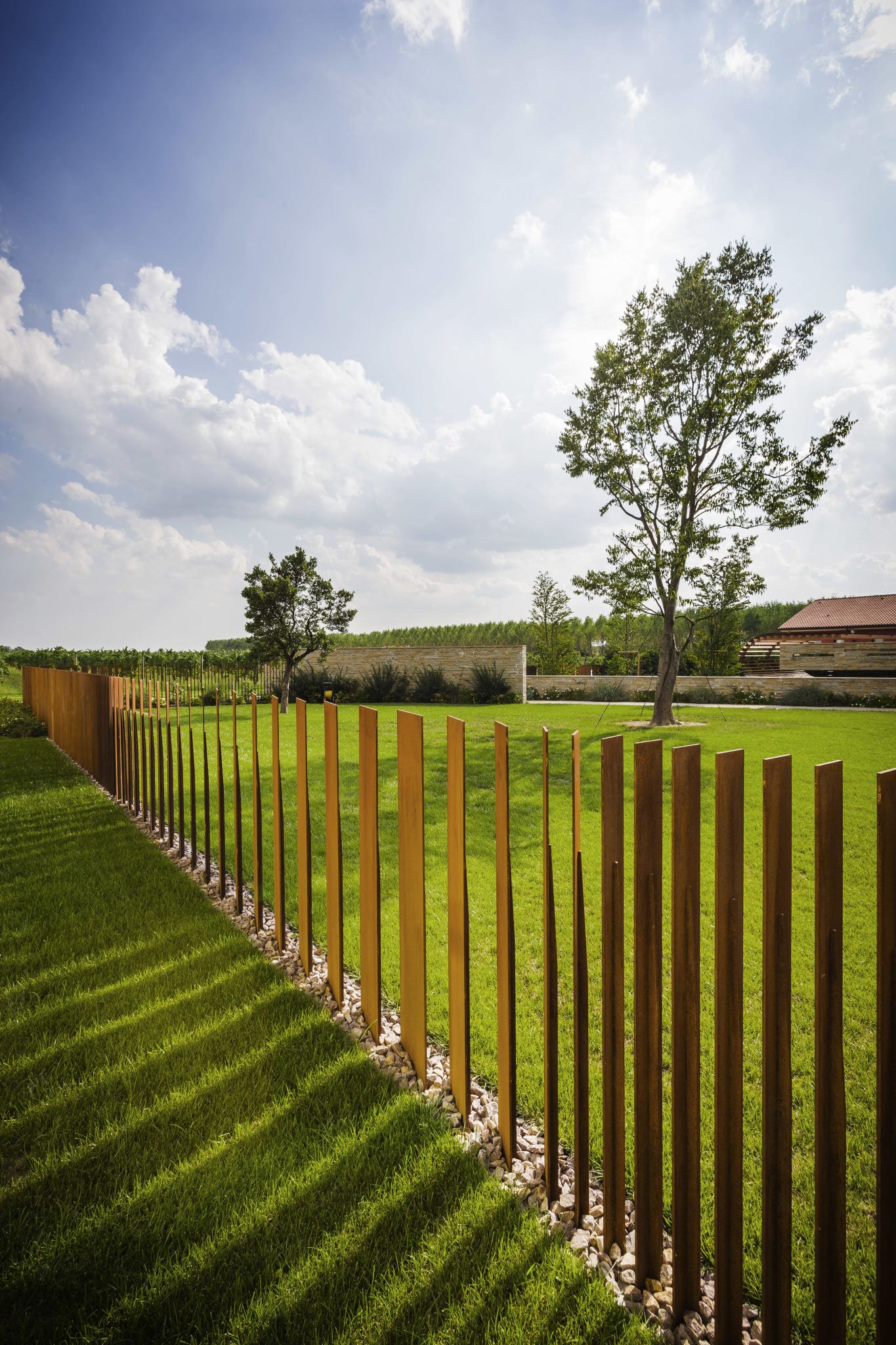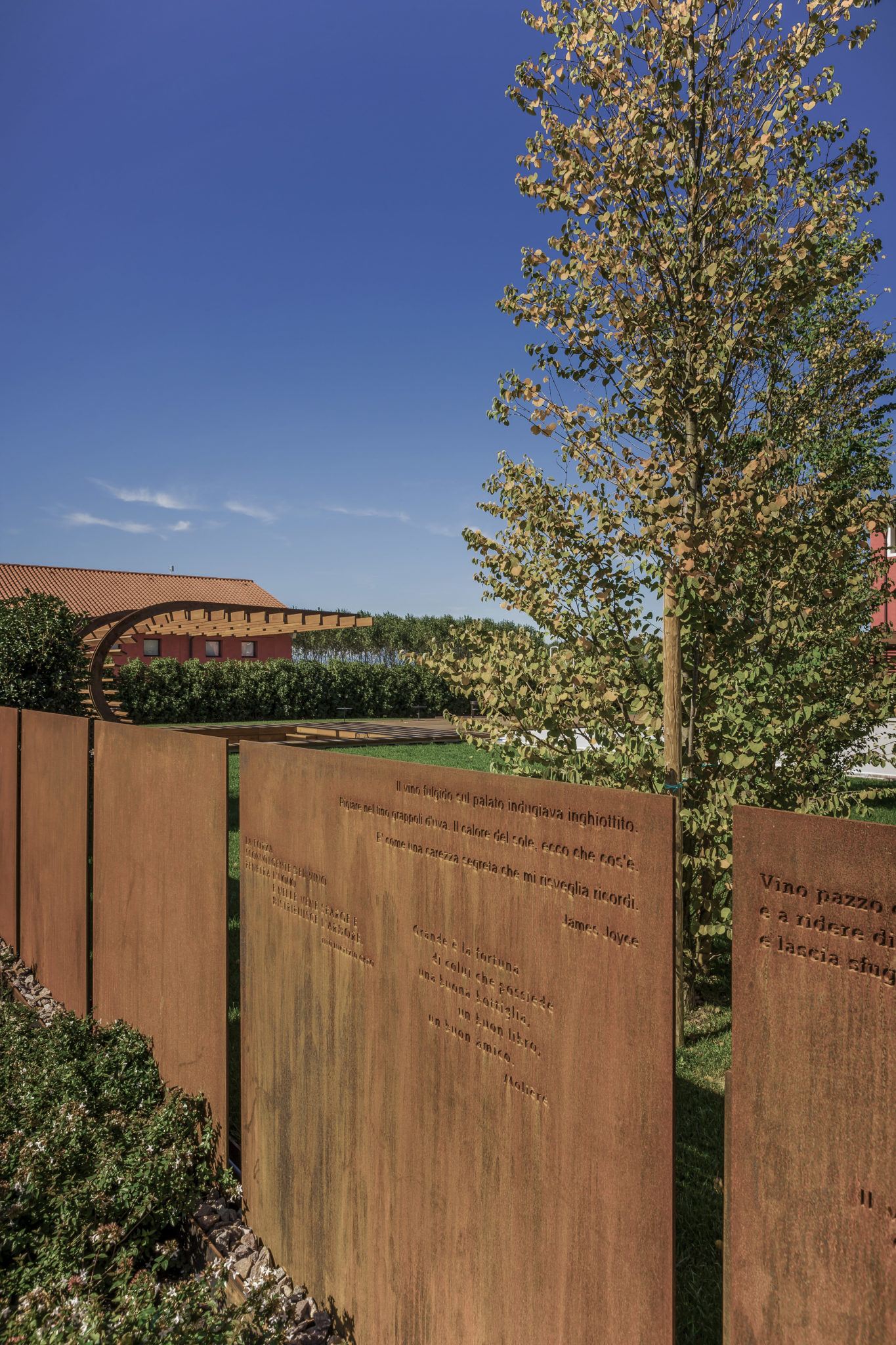 'The focus of the winery garden project was to create a space that played with the balance between public and private space while creating a controlled journey for the visitor. Echoes of the surrounding vineyards can be found in the linearity which is expressed throughout the garden.'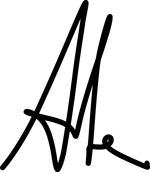 The overall result is a garden that is at one with its surroundings, offering visitors a beautifully considered environment that they feel welcome to journey through, while ensuring that the residents and guests have a private space to relax in.