BEDROOM & ENSUITE I
MOSCOW
A serene and warm bedroom surrounded by bespoke dark timber panelling, mirrors and bespoke copper niches. The bed's carpet wraps vertically to the ceiling, becoming the headboard while allowing the light through a gradient pattern perforation creating a play of shadow on the floor and the ceiling.
The en-suite master bathroom is accessed from behind the bed, where the custom-made flooring is guiding the way. From a timber finish, the floor slowly becomes marble and folds up at the end to create two custom-made sinks. Inspired by the age-old Italian technique 'commesso in pietre dure', timber and stone are organically blending into each other forming an intricate pattern, while erasing the floor line that usually separates the two rooms.
Photography by Kirillov Chinnikov
Video by Evgenia Killikh
'The wireframe copper display is a flexible system that allows the display of closed or open units, shelves or trays to be placed in different positions according the client's needs.'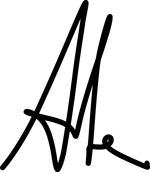 In the bathroom, every detail is designed with a focus on simplicity and serenity, complemented by the all-white marble shower and bath, the floor marble that elegantly become the sink, the custom-made copper fittings and the wireframe flexible copper display, harmoniously combined with the rest of the materials, colours, forms and patterns to present a well-balanced bathroom.
'In the bathroom, every detail is designed with a focus on simplicity and serenity, complemented by the all-white marble shower and bath'