PIED À TERRE
MIAMI
This two-bedroom boutique apartment at the 'Edition', a prestigious oceanfront tower in Miami Beach, features a predominately white space, infused with a sea-inspired colour palette, creating a serene and pure environment.
The social heart of the apartment begins in the living room with its floor-to-ceiling windows, providing a breath-taking ocean view. A five-metre long oak trunk designed as bench or coffee table has been filled with layers of blue resin accentuating its cuts while conceptually representing the merging of land and water. A bespoke bookshelf takes inspiration from the gradient tones of the sea transferred into a rhythmical sequence of elegant aluminium profiles.
In the master bedroom, a four-metre long, white, leather-clad, bespoke platform has been designed to offer a space to sleep and a space to relax positioned in such a way to give a view over Miami Beach and Downtown. The room is surrounded by a rhythmical sequence of vertical panels hosting the wardrobes and slowly shrinking in width, revealing an inner core of horizontal shelves with hidden LED strips for an atmospheric effect during the night hours.
Photography by Kris Tamburello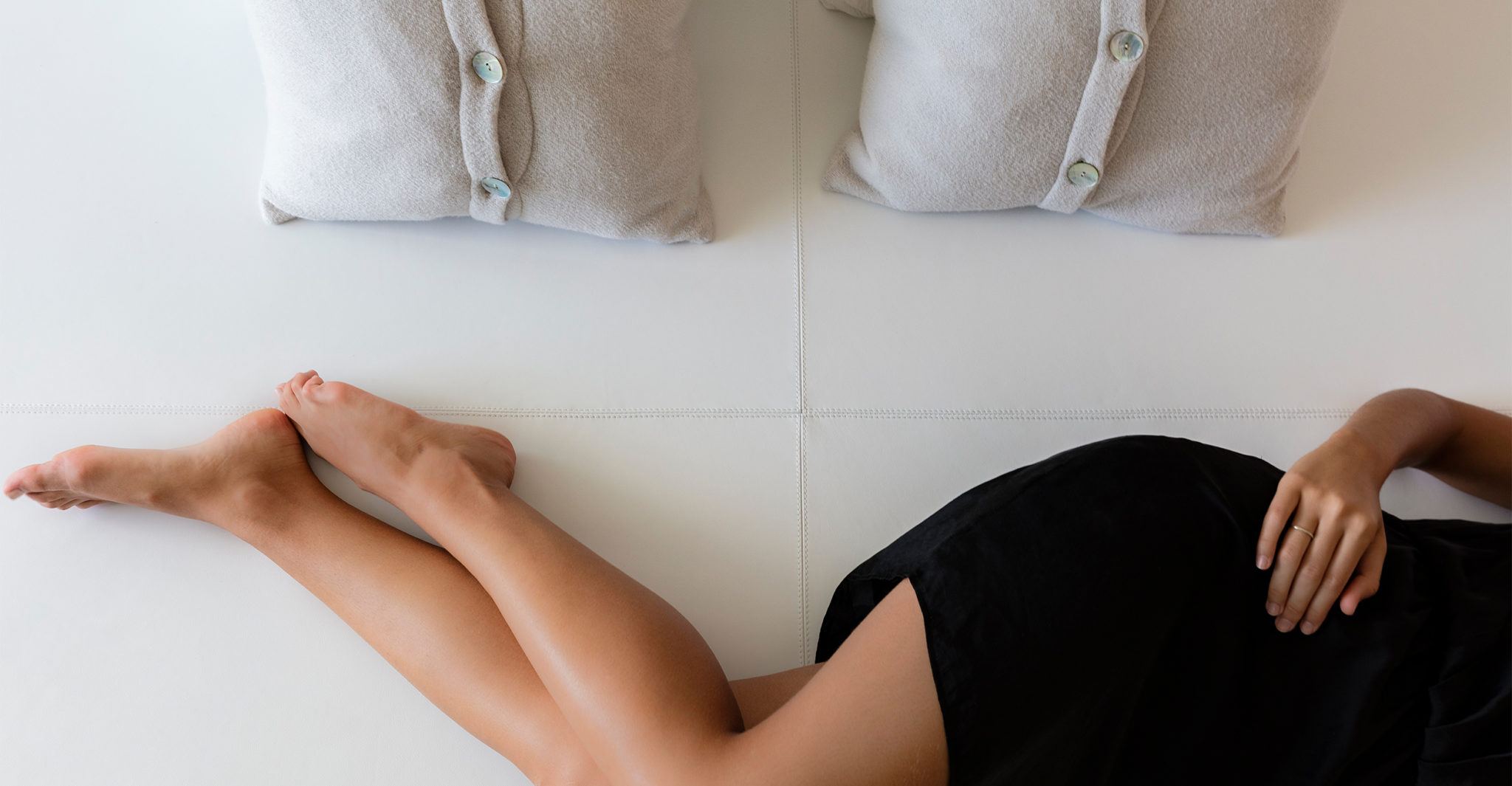 'The room becomes a stage, with a central 4-metre long white leather-clad bespoke platform, functioning as a bed but also as a lounge area strategically placed to give a perfect view over Miami Beach and Downtown.'