BEDROOM I
MOSCOW
The wardrobe space is the focus point of the bedroom, dynamically transforming the surrounding space when open.
The metal monolithic totems detached from the floor and the ceiling, stand only on a pole. When closed, they match the mood of the rest of the interior, discreetly blending in. When open, they completely transform the space with their unexpected interior of slick, opulent and lustrous fabric, designed and organised in such a way as to offer a display area for the clothes.
Once one enters the bedroom, the separation screen offers a space for shoe storage and a shelving display area.
This bedroom's concept is based on the idea of movement, surprise and transformation, part of the office's broader philosophy and agenda.
Photography by Kirillov Chinnikov
Video by Evgenia Killikh
'This bedroom's concept is based on the idea of movement, surprise and transformation, part of the office's broader philosophy and agenda.'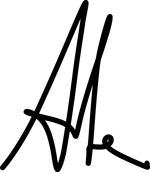 'The metal monolithic totems detached from the floor and the ceiling, stand only on a pole.'