KITCHEN SPACE
MOSCOW
This kitchen is designed and planned to be integral to a living space in a flat in Moscow, taking into account the broader philosophy of the office based on the ideas of perception, transformation and movement.
The kitchen embraces the element of permeability. A wall made of CNC-cut square pattern gradually rotates and fades away, offering different views from the kitchen to the living room. The wall is made of aluminium, spray-painted by hand and encased either side by glass. The glass is vacuumed so that no dust can infiltrate. The wall consists of 12,000 laser-cut modules, bent and rotated by hand at specific angles, using a tool especially designed for this purpose.
The kitchen island is the central focal point of the space and a place of socialising. Part of the Cut Kitchen Collection, the Ego Kitchen Island's concept comes from a closed box where the sides are being peeled off to reveal what is inside. The thin timber cladding peels off, becoming the breakfast area while revealing the marble counter, together with the metal trays and accessories. The back wall of the kitchen is a modular wine bottle display with an integrated door that leads to a hidden storage space.
Photography by Kirillov Chinnikov
Video by Evgenia Killikh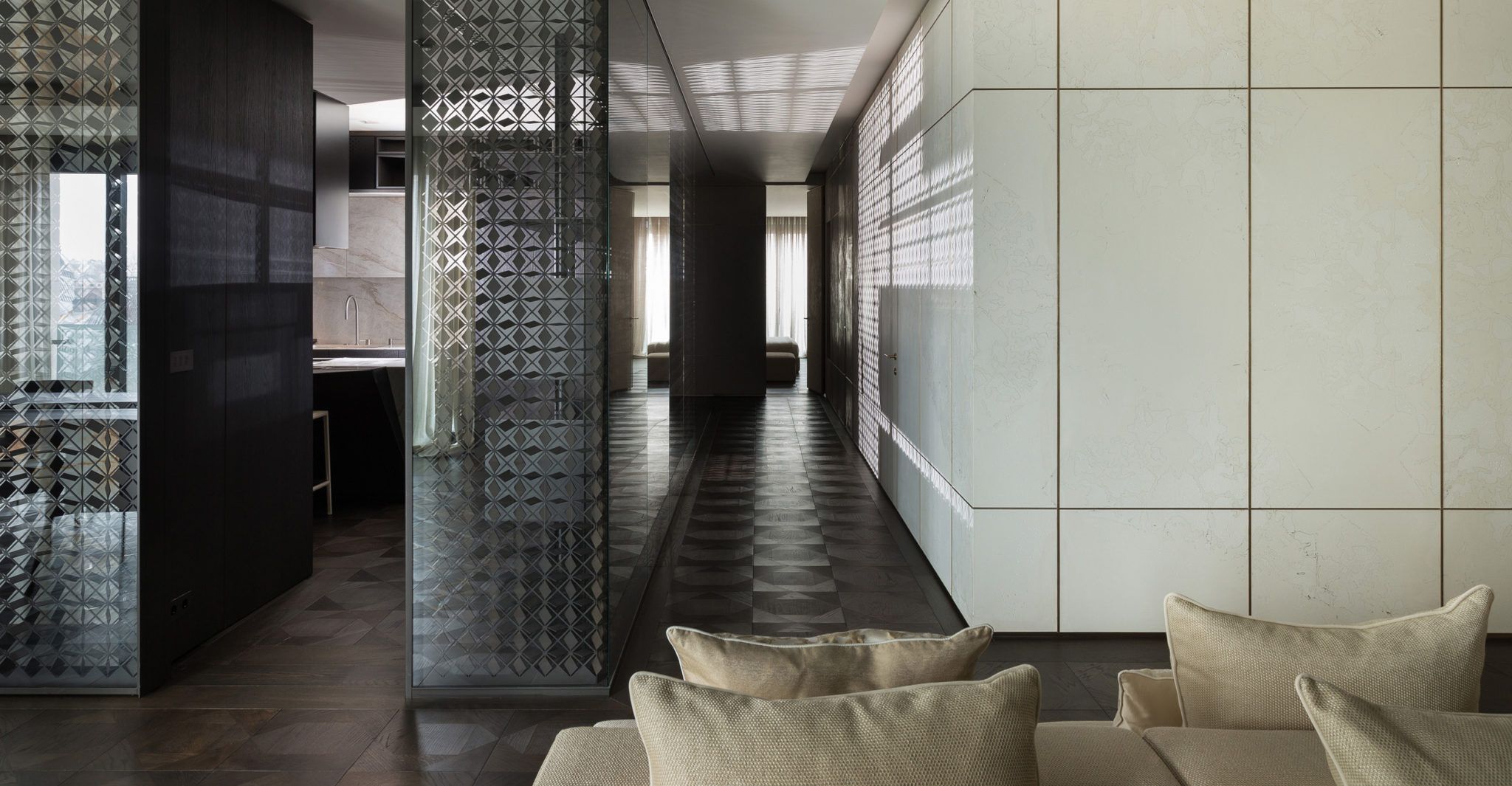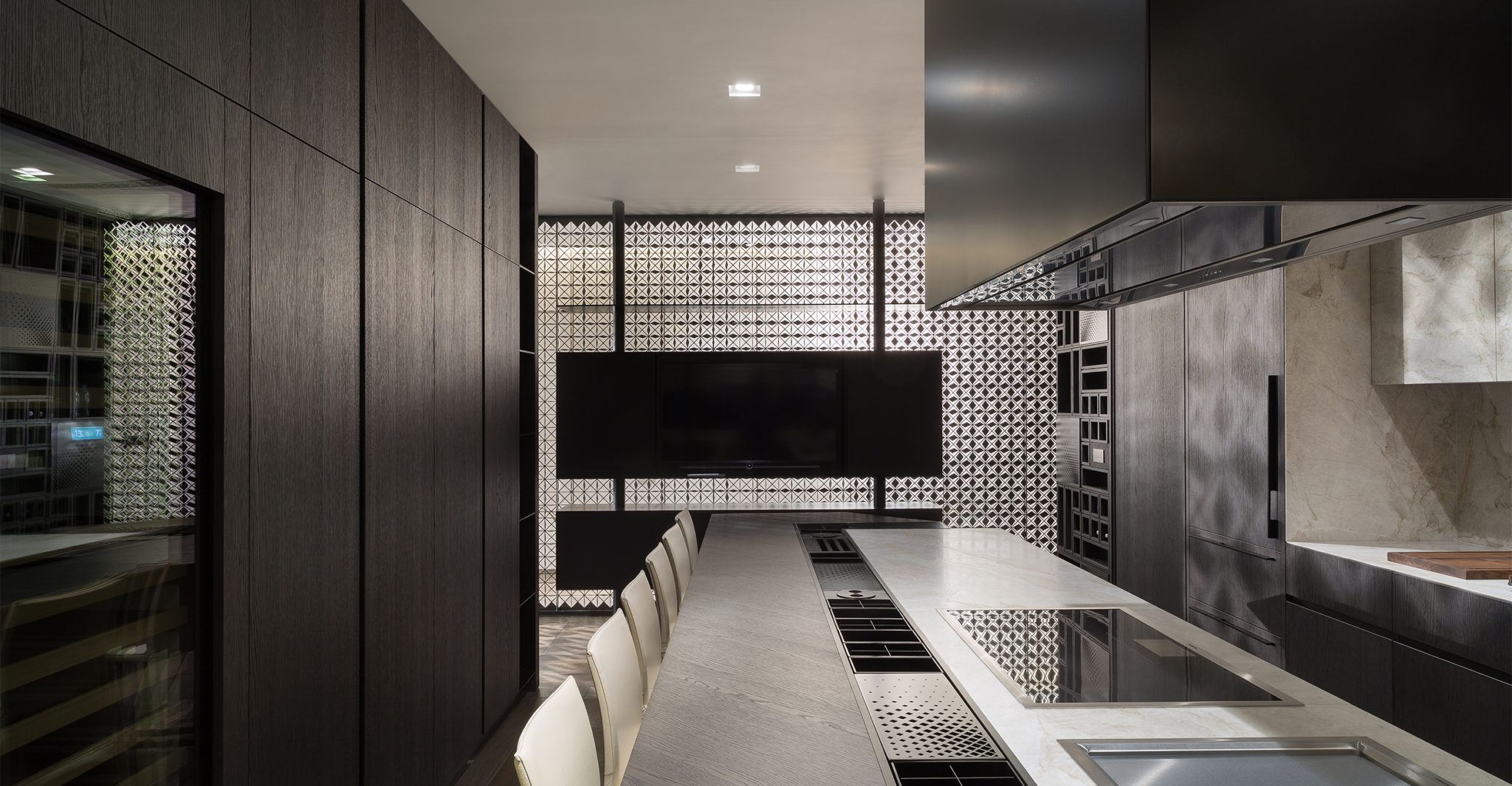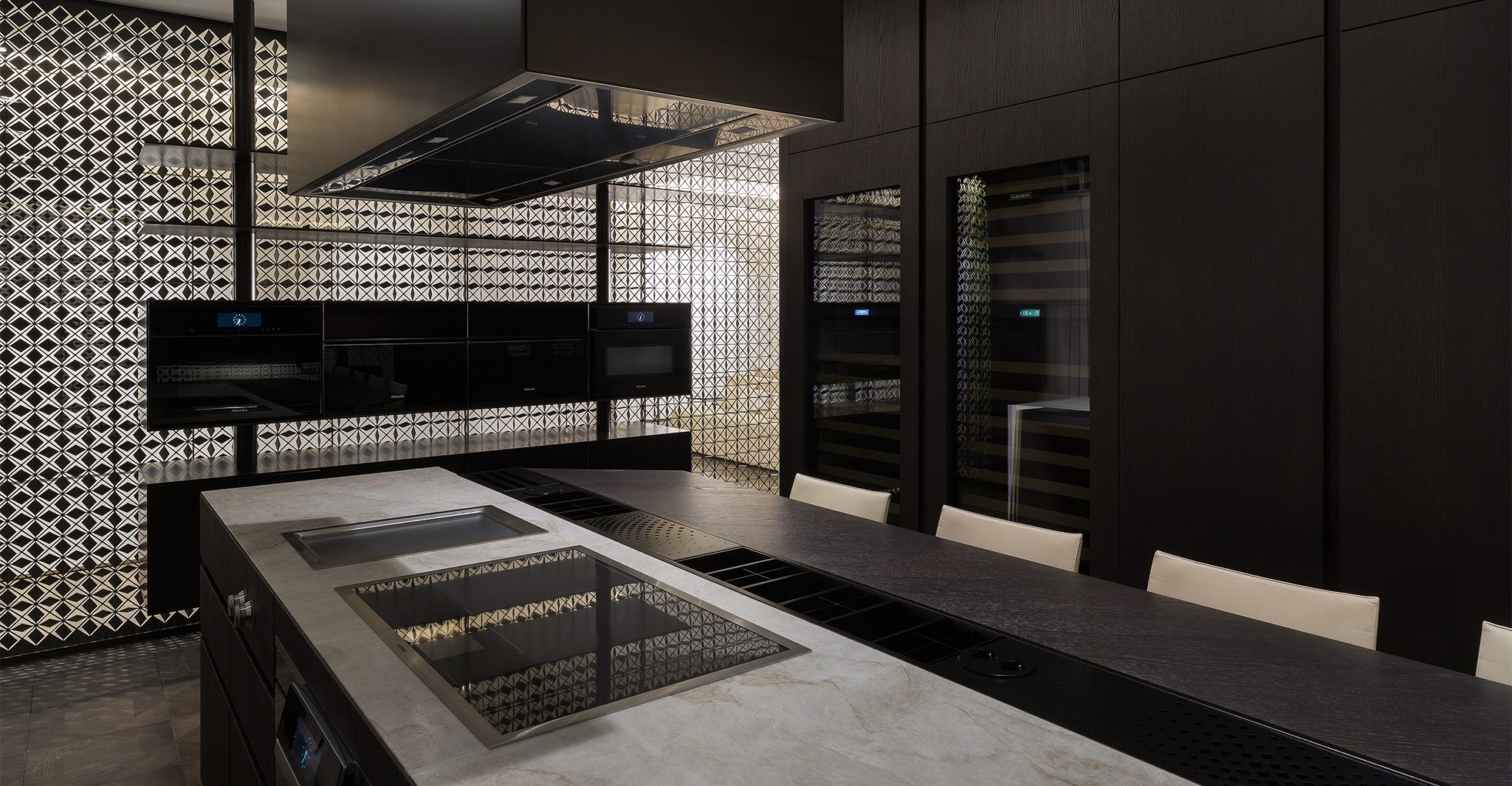 'Kitchen Space is designed according to the broader philosophy of the office based on the ideas of perception, transformation and movement.'