ATTIC
ST. MORITZ
This upper floor is designed to offer a variety of spaces, pockets and corners where one could sit, rest, lounge, chat and dine. It comprises a large open-plan kitchen, dining and lounge. Distinctive here is the natural rough stone forming the kitchen countertop and two fireplaces, in contrast with the otherwise all-chestnut timber interior.
The space has been designed with vertical tall units that carry on to the ceiling to emphasise the length of the space. The four-metre floor-to-ceiling sliding door divides the living room and study area, creating an extra bedroom.
The natural balance between timber, stone and plaster as well as the frameless doors, the carefully considered atmospheric lighting, the tall ceilings and bespoke touches form its distinctive ambience – a cosy yet sleek atmosphere.
Photography by Fabio Bascetta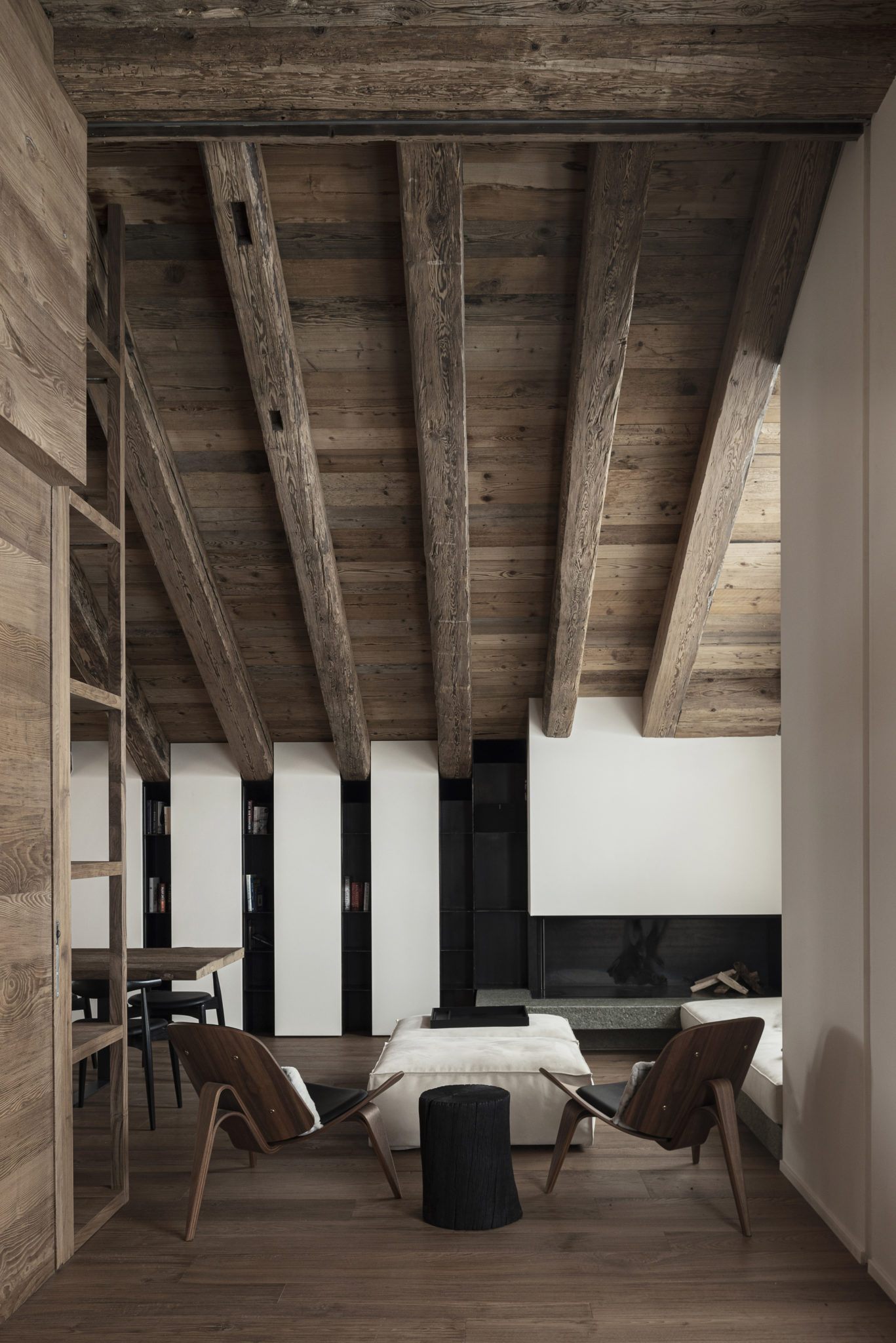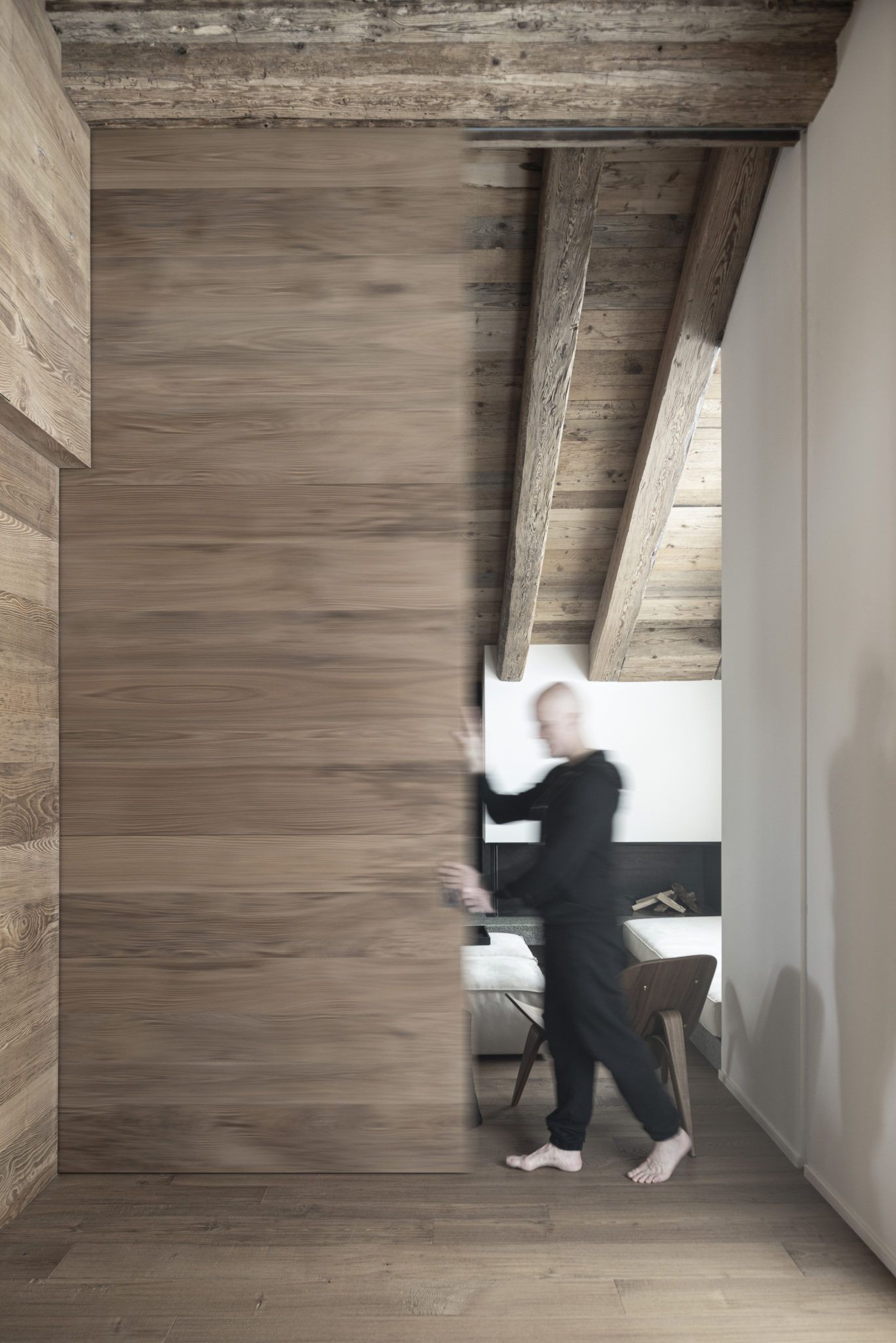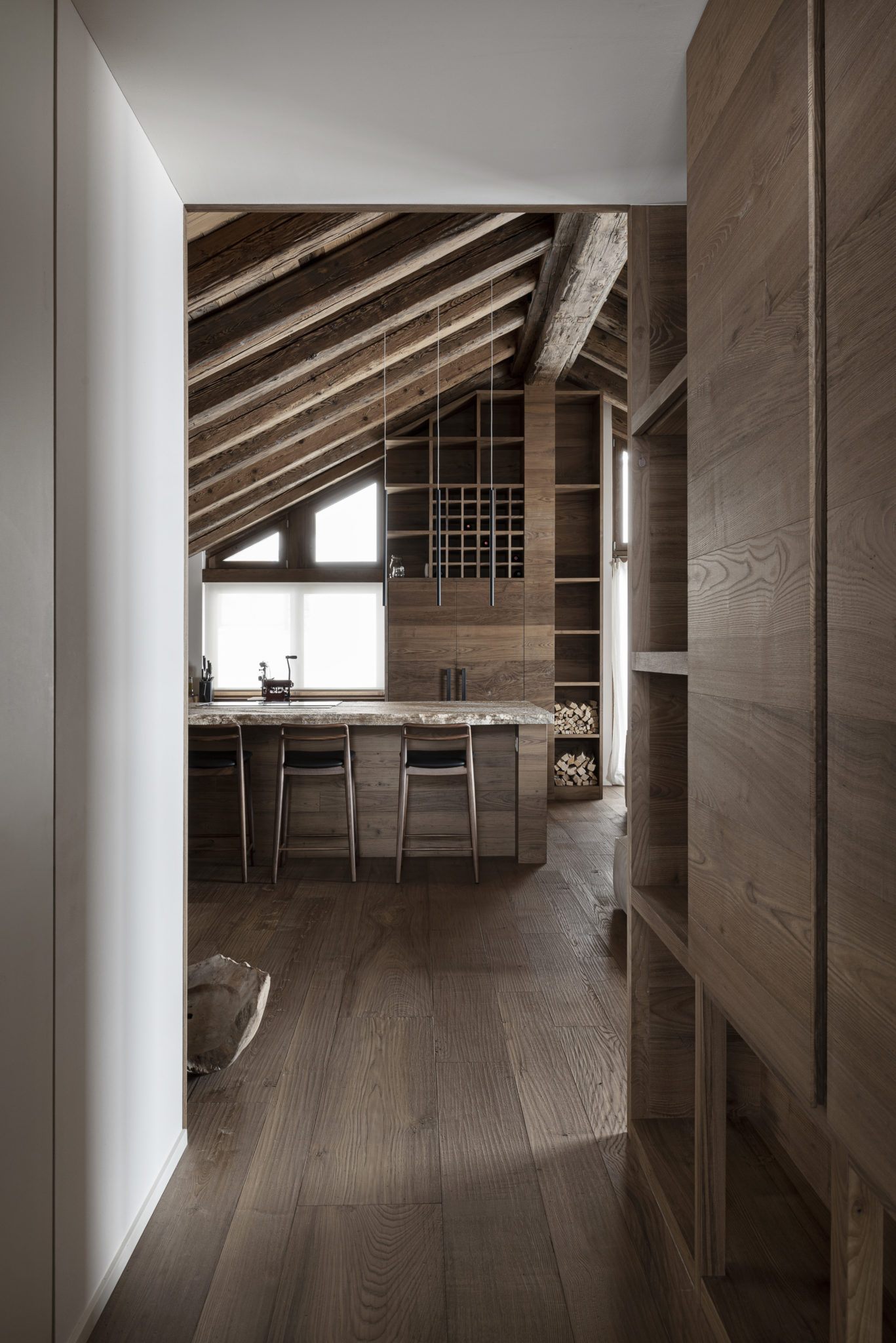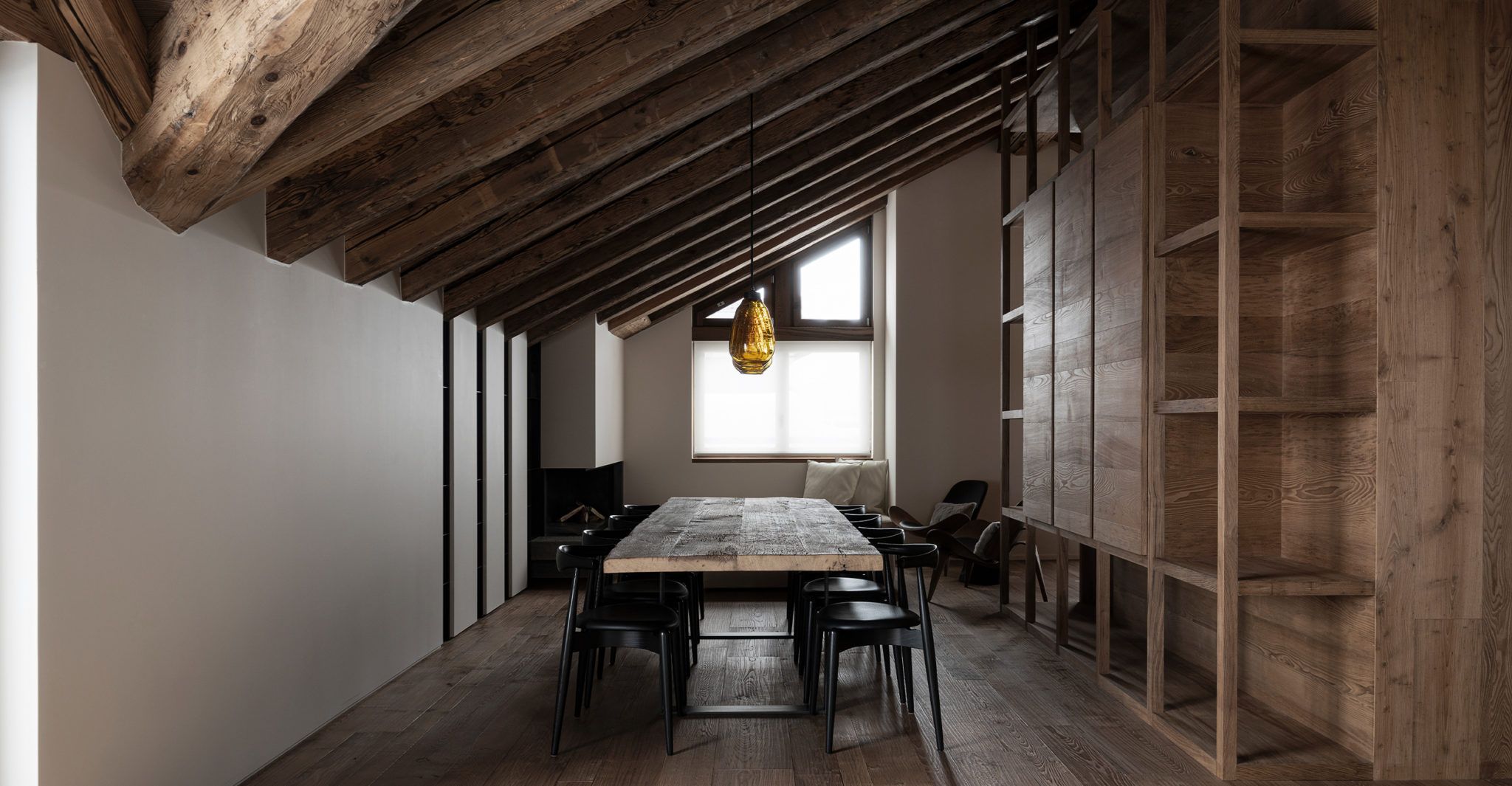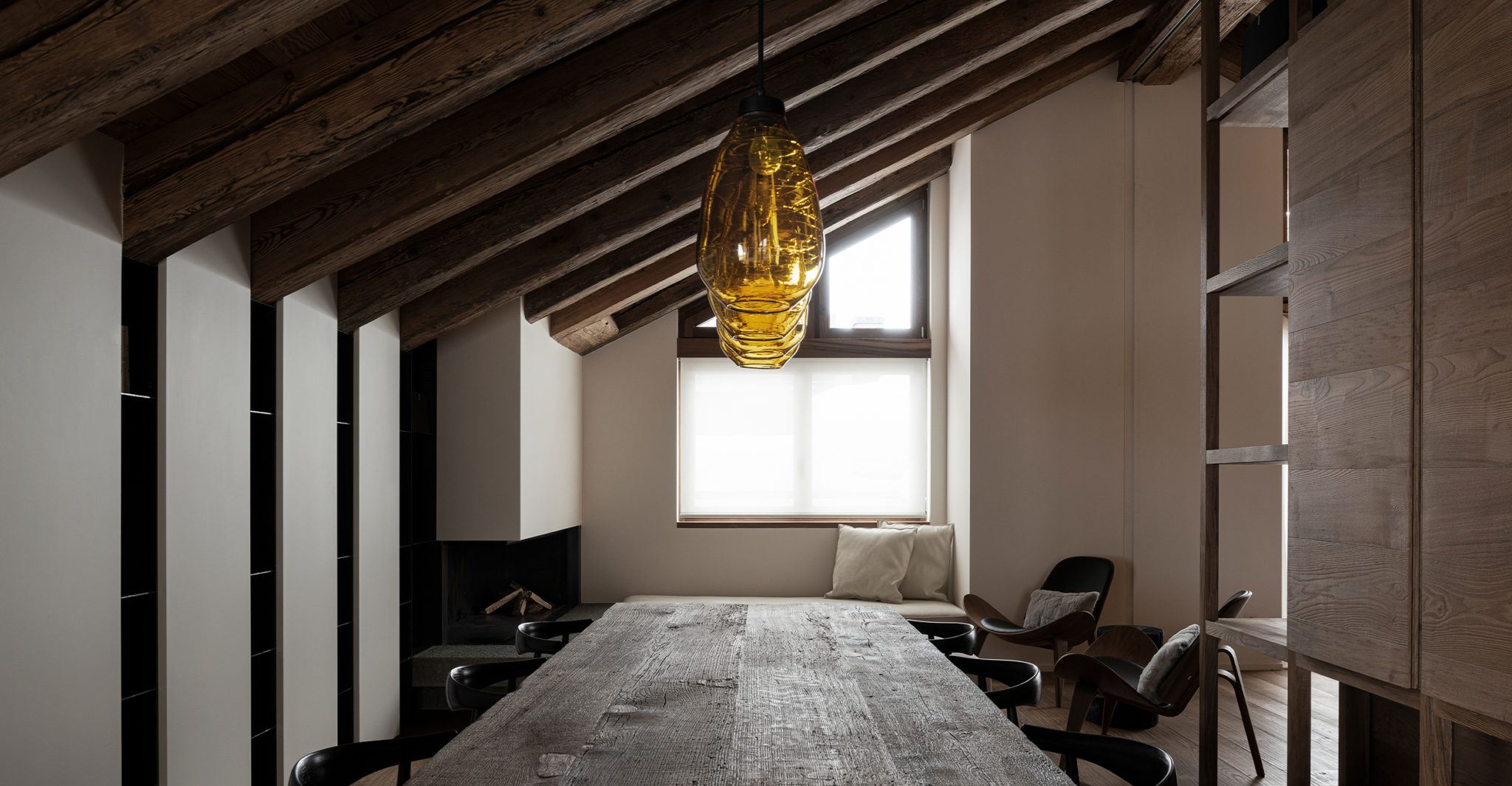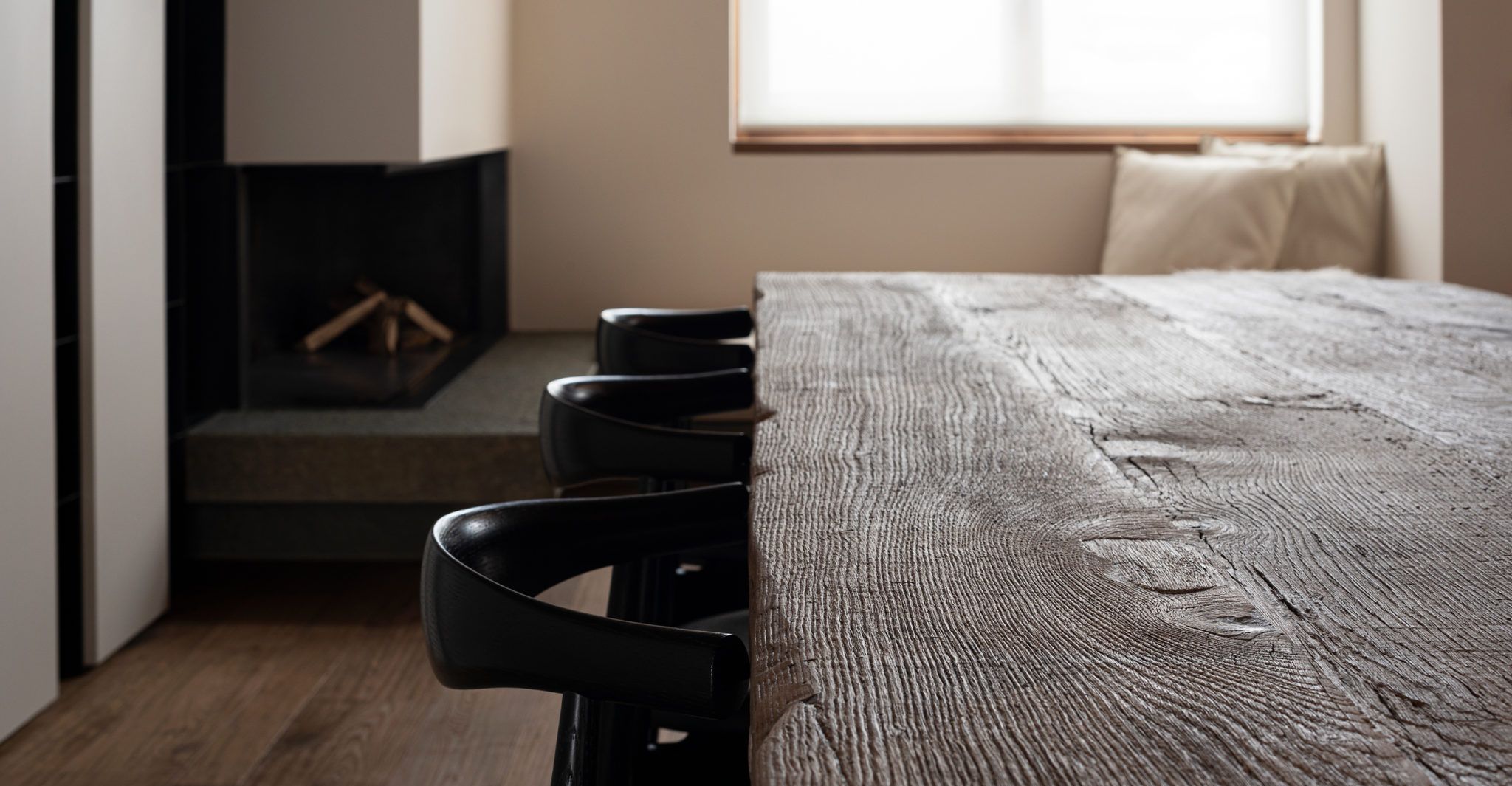 From the main door, one enters a corridor half clad in chestnut timber, half in plaster, with floor-to-ceiling frameless doors, leading to the various bedrooms.
'Throughout the space, there is a great harmony and balance of the traditional and modern aesthetic, combined with a feeling of 'being at home' in every space one enters.'