STUMBLE UPON COFFEE TABLE
Taking inspiration from the creases and folds of carpets that one can stumble upon, usually causing slight annoyance, this coffee table enhances those folds and curves creating an aesthetic and functional effect.
The project captures an ephemeral, accidental and everyday movement and freezes it in time, giving to it a new, extra dimension – that of a coffee table. The fold of the corner edge is exaggerated to produce a dual surface; a handmade rug on the top, and an underlying perfectly smooth, flat surface. Usually the back of a rug is not as attractive and the project here provides for an alternative twist.
From a stumble on a rug, an annoying accident, becomes the inspiration for an everyday object: the Stumble Upon Coffee Table.
Photography by Studio Auber
'Enter a room and immediately you feel the evidence of an occupant, either they are in the room with you, or you feel the atmosphere of an event that has occurred.'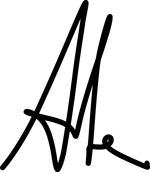 'From a stumble on a rug, an annoying accident, becomes the inspiration for an everyday object.'