DUNES BOWL I
Simple everyday objects such as bowls and serving trays are reinterpreted by morphing them together to create a sculptural piece. As the name suggests, the free-flowing organic form of sand dunes provided the bowls' creative catalyst. The two gently concave sections create the retaining areas, perfect for displaying fruit or serving aperitif snacks and hors d'oeuvres. The surrounding surface flares outward and flows forwards to connect with the surface and provide stability.
The incline profile of the bowl creates longer shadows towards the back, shorter to the front, as light travels through the perforated surface, produced using a 3D printing technique and laser sintered nylon powder.
The Dunes Bowl I was previewed in Brera District at the Milan Design Week 2014 and exhibited at the Dwell on Design conference in Los Angeles.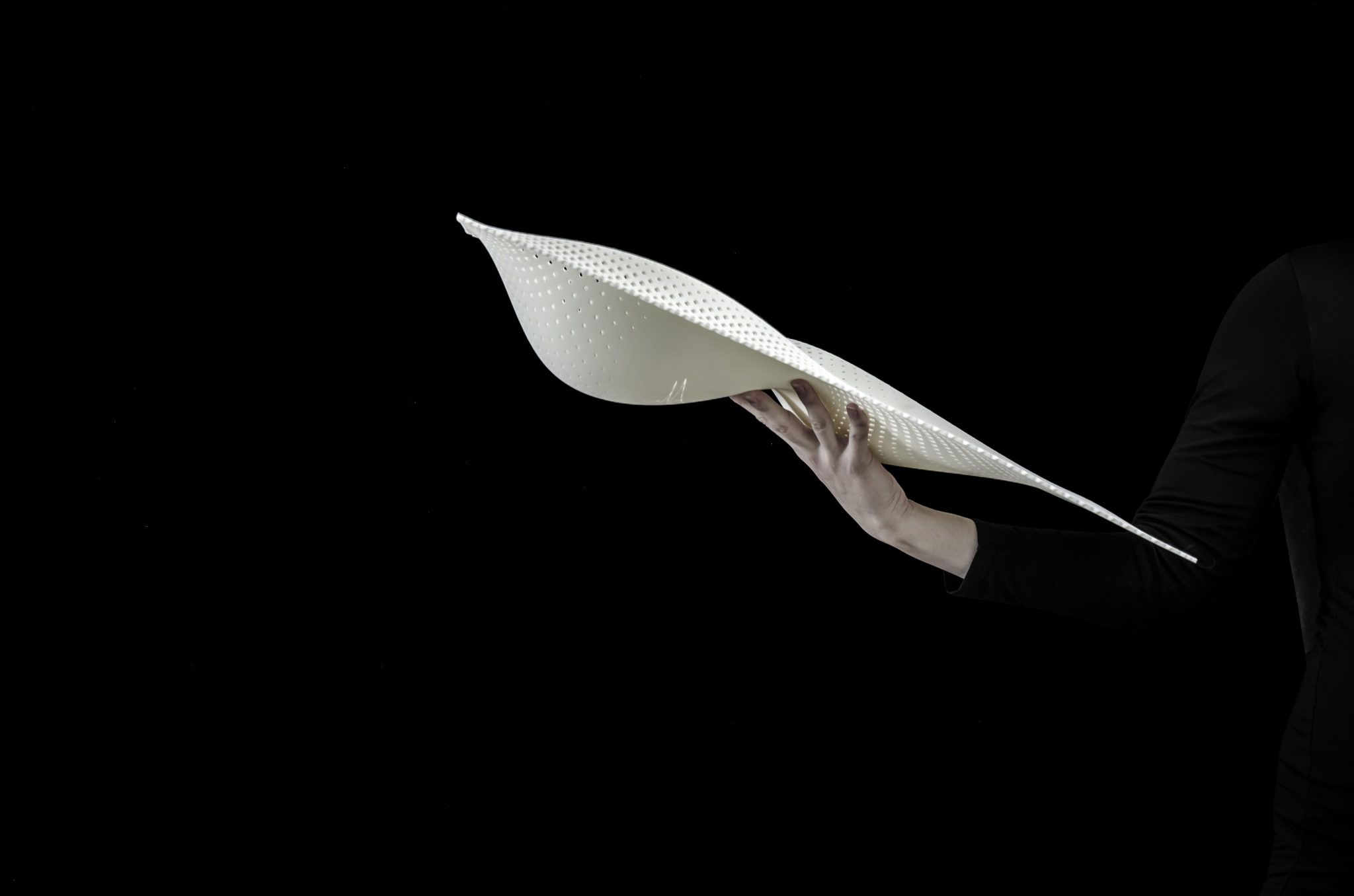 'I create everything with a functional reason as well as aesthetic understanding. I never design for the sake of beauty alone. What is beauty anyway?'